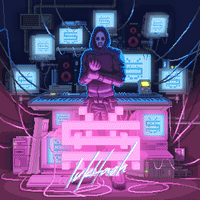 SYNTHWAVE.NINJA
Introducing an official merchandise collection from LukHash, a musician known for fusing 8-bit digital elements with '80s synth vibes, modern sounds and cyberpunk aesthetics.
The collection aims to offer fresh and unique styles that appeal to both fans and retro-future enthusiasts. Keep an eye out for new designs and limited-edition items.
When you purchase a shirt or any other item from my collection, you're supporting my journey as a musician and artist. I'm excited to share more of my music with you!
LISTEN TO LUKHASH MUSIC!